Her: "Honey, this guy at work is being a real pain-in-my-ass, would you kill him for me?"
Him: "Sure thing, babe."
Not a normal conversation to have, I'm sure you'll agree… however, there are those out there who are willing to go that extra mile for their other half.
I recently watched the popular documentary Mommy Dead and Dearest (totally worth a watch) and around the same time, the news came out about Lucas Markham and Kim Edwards – Britains youngest double murderers.
So, then I obviously wanted to have a look at the killer couples that have come before them.
There are some pretty fucked up people out there and when two of them meet – wow. The possibilities are endless. Is it all one-sided? Does one person submit out of pure lust and neediness? Are they both as evil as each other? Who knows. But it's sure as hell interesting to read up on these creeps…
I've done a separate post on Ian Brady and Myra Hindley, so they aren't going to make my list today – but be assured I think of them as one of History's most prolific serial killer couples.
The following couples are in no particular order…
---
1. Paul Bernardo and Karla Homolka

Paul Bernardo and Karla Homolka met in 1987 in Toronto, Canada. By 1991, the doe-eyed couple were married. Six months before their nuptials, Homolka wanted to give her soon-to-be husband a special wedding gift – her 15-year-old sister's virginity…
Bernardo knew Homolka wasn't a virgin when they met, which bothered him. So on Christmas Eve 1990, Homolka used a lethal combination of alcohol and halothane to sedate her little sister. They then proceeded to videotape each other raping the 15-year-old girl.
Sometime in the middle of the night, Homolka's little sister choked to death on her own vomit.
Her death was not ruled a homicide, so Bernardo and Homolka were free to continue raping and killing young girls. Authorities were finally on to them when DNA linked Bernardo to some rapes that occurred in 1990.
In 1993, after being badly beaten by Bernardo, Homolka confessed to the police in exchange for a plea bargain for a 12-year sentence. Her testimony helped land Bernardo a life sentence in prison without possibility of parole for 1st degree murder and aggravated sexual assault. Homolka was released from prison in July 2005.
---
2. Gwendolyn Graham and Catherine May Wood
Gwendolyn Graham and Catherine May Wood met at a nursing home in Grand Rapids, Michigan and quickly became a couple. But these ladies weren't satisfied with just your run-of-the-mill, ordinary sex. At first, they would choke each other during sex, but that got boring, so they then turned to murdering elderly women in the nursing home they worked at. Seems like the obvious next step to take… 👀
Their first murder was in January 1987. The couple smothered an elderly woman with Alzheimer's Disease, they then proceeded to have sex next to her dead body. They continued this pattern four more times. They even took some souvenirs to remember their kills and openly bragged about it to their co-workers – who obviously didn't believe them.
Things changed when Graham, who was the dominate one on the relationship, commanded Wood to kill a woman for fun and Wood refused. (Ooooh, I sense a domestic…) Graham eventually moved to Texas for a new job and the couple split. (I knew it) Wood then eventually broke down and turned herself in.
The former lovers turned on each other and Wood gave a confession in order to receive a lighter sentence. Graham was sentenced to life in prison and Wood got 20 years in prison.
---
3. Fred and Rosemary West
Fred and Rosemary West are one of the most notorious and disturbing serial killer couples in recent history. Both came from difficult backgrounds and allegedly had incestuous relationships with their families.
Although most of their murders happened between 1973 and 1979, the first one actually occurred in 1971. While Fred was in prison for theft, Rosemary was left to watch over Charmaine, Fred's stepdaughter from a previous marriage. Rosemary was extremely violent towards her however and when Charmaine would not cry from the frequent beatings she endured, Rosemary got mad and killed her. When Fred was released from prison, Charmaine's mother came to pick her up, but then disappeared. It is believed that Fred killed her as well…
Fred and Rosemary had a twisted marriage, for lack of a better word – Rosemary often had sex with her own father with Fred's approval. (WTF!) Fred also encouraged his wife to become a prostitute. 🙈 He even built her a room in their house where Rosemary could entertain clients. The room was complete with peep holes, so Fred could watch. Naturally.
There was also a red light on the front of the door, in order to warn their children if their mother was "busy" at the time or not.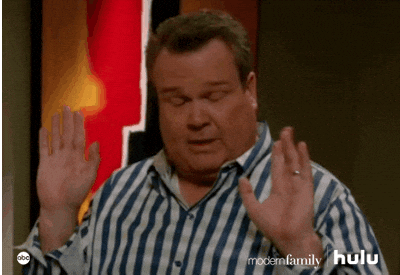 After Rosemary began prostitution in 1972, Fred raped his eight-year-old daughter for the first time. Fred then began abusing his other daughters regularly and even filmed it many times. Between 1973 and 1987, the couple killed nine women, including one of the neighbourhood children and their own child…
They weren't caught until 1994, when police began to investigate the disappearance of one of their daughters who was last seen in 1987. Fred confessed to 10 murders, but was later charged with 11 more, after police found more remains on his property. Rosemary never confessed, but was found guilty of 10 murders. In 1995, Fred hanged himself in prison while awaiting trial. Rosemary was sentenced to life in prison.
---
4. Charlene and Gerald Gallego
Between 1978 and 1980, Charlene and Gerald Gallego raped and murdered nine young women, including one pregnant woman.
Charlene and Gerald had an incredibly devious sexual appetite to say the least. Gerald dominated the relationship and Charlene did exactly what he said, from how she dressed to turning over the money she made. Charlene found Gerald to be exciting and happily followed his commands.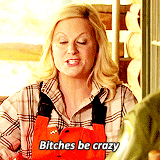 Eventually, the twisted couple began to fantasise about having "young, disposable sex slaves."
Over the course of the next two years, the couple abducted women, some as young as 13 years old, raped them for hours on end, then murdered them once the couple felt like they 'had enough'. This pattern continued until they abducted a young engaged couple from a car park at gun point. The woman's fiancé was shot and killed and then the young woman, like many of the unfortunate victims before her, was brutally raped and then killed.
However, friends of the young couple who saw them being abducted, wrote down the license plate number of Charlene and Gerald's van and reported it to the police. This led to Charlene and Gerald's arrest. In 1984, in exchange for not being tried in California, Charlene testified against Gerald. She also pleaded guilty to murder and was sentence to 16 years in prison in Nevada. Gerald was convicted of murder in Nevada and California. He was sentenced to death, but died in prison of rectal cancer in 2002. (Small mercies) Charlene was released from prison in 1997.
---
5. Ray and Faye Copeland
In 1990, Faye and Ray Copeland gained infamy as the oldest couple in America to be sentenced to death. Ray was 76 and Faye 69, when they were convicted of mass murder. The elderly couple murdered five drifters 'execution style', who had each been hired by Ray to use fake checks to buy cattle.
Ray (who was a known fraud) would then sell the cattle for much more than he bought them for and take care of the poor drifter he'd hired. They were finally caught when another drifter told police he'd seen the remains of human bodies on their land. While Ray had a long history of crime, Faye's lawyers argued that she was trapped by Ray's battering and psychologically couldn't leave him. So when the police finally closed in, Faye swore she had no idea her husband was a murderer.
However… an investigation turned up a written list of drifters – and those who'd been killed had an X marked next to their names. In one final, horrible twist, Faye was found to have made a quilt from the dead men's clothing.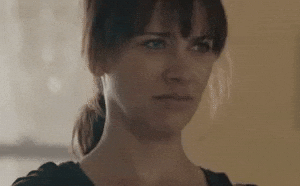 Faye's death sentence was revoked and instead she was given life; she lived until 2003. Ray died in 1993.
---
6. 'Badlands Killers:' Charles Starkweather and Caril Ann Fugate
Charles Starkweather and Caril Ann Fugate were desperately-in-love teenagers in the late 1950s. At the time Fugate was 14 years old and her stepfather and mother did not approve of 19-year-old Starkweather. On January 21, 1958, during a dispute, Starkweather shot and killed Futage's mother and stepfather. But he didn't stop there – he then strangled and killed her toddler half-sister.
The couple then took off on a murderous 60-day road-trip 
throughout the Midwest, robbing and nearly killing everyone 
they encountered. Their final murder total was 11 people and two dogs.

Not the dogs!
They were finally apprehended on January 29, 1958 in Wyoming. Both Starkweather and Fugate were convicted of murder, but only Starkweather received the death penalty. Fugate was sentenced to life in prison. However, she was paroled in 1976 and currently lives in Michigan.
---
7. 'The Lonely Hearts Killers:' Raymond Fernandez and Martha Beck
While Raymond Fernandez was serving time in prison for petty theft in the 1940s, he learned about voodoo and the occult from another inmate. After being released, Fernandez believed he could use his new-found skills to gain control over women, (what man doesn't think he has this power? 🙄 ) so he began writing letters to ads posted by lonely singles. He planned to romance and woo the women, win their trust, and then rob them and disappear.
His plan was working swimmingly, until he answered an ad from Martha Beck, who showed up with her two kids. Fernandez would only allow her to stay if she got rid of her kids. So, just as any loving mother would, Beck promptly abandoned her kids at the Salvation Army 👍🏻This impressed Fernandez, who thought it was a sign of true devotion. #Mug
The duo agreed to stay together and become the ultimate con-artist team. But Beck's ferocious temper and fits of jealousy got in the way. She could not stand seeing Fernandez with other women, especially if he slept with them, (I'll give her that one) and would often attack the women they were trying to con. The couple eventually just started killing most of their targeted women.
In late February 1949, they killed a young widow and her two-year-old daughter. But the neighbours eventually became suspicious and called the police. When the police arrived, Beck and Fernandez were still staying in the widow's apartment. They were arrested and signed a 73-page confession. Together it is believed that they killed about 20 people. They were given the death penalty and in 1951 were executed via electric chair at Sing Sing prison.
---
8. Henry Lucas and Ottis Toole
In 1973, Henry Lucas and Ottis Toole met at a soup kitchen and became lovers shorty after. It's not clear when the couple started on their murder spree, but in 1983 when Lucas was arrested for weapons charges, he stupidly bragged about different murders he committed while in prison. #RookieMistake
At first, Toole denied the stories, but soon he also began confessing to different murders. The couple eventually confessed to hundreds of murders. They knew details of the grisly murders that only the killer could know, but many of the confessions were disavowed due to suspicion that the police used forceful interrogation tactics.
However, they did help police find 246 missing people. They had no preferred method of murder and they targeted victims of all races, ages and genders. #Equality
Toole was convicted of 5 murders and Lucas was convicted of 11. At first they were both given death penalties, but later were sentenced to life in prison. Toole died of liver failure in 1996 and Lucas died in 2001 of heart failure.
---
9. Suzan and James Carson
In the early 1980s, Suzan and James Carson took a lot of drugs, converted to Islam, and moved to a marijuana farm in San Francisco. (You've gotta love the 80s…)
They described themselves as "vegetarian Muslim warriors" and went on a killing spree targeting those who they felt had an "evil energy."
Their first victim was their roommate in 1981. They beat her with a frying pan and stabbed her nearly a dozen times. They then murdered at least two more people in their attempt to rid the world of witchcraft.
When they were caught, authorities found a list of people they planned on killing, which included acquaintances and some celebrities. (Don't you want to know who's on this list, like soooo bad?!) They both admitted to the murders and during a press conference explained that they wanted to break the evil spells that had been cast on them. They were both given life sentences in prison.
---
10.David and Catherine Birnie
David and Catherine Birnie were an Australian couple that murdered four women in their homes in the 1980s. Because the couple lived at 3 Moorhouse Street, the press referred to their crime spree as the "Moorhouse Murders", playing on the infamous "Moors Murders" in England in the 60's (Original, guys 🙄) Catherine met David when she was 12 and he was 14 and the duo quickly bonded over the squalor they were both living in. David was already a career criminal and sex offender when Catherine left her husband and seven children to be with him.
After raping and killing four women together, they tried to kill a fifth, but she escaped and turned the couple in. David killed himself in prison and Catherine is still in jail.
---
11. Carol M. Bundy and Doug Clark
Carol M. Bundy and Doug Clark went on a horrific sex killing spree that tagged them with the nickname "The Sunset Strip Killers," named after the area of Los Angeles they terrorised in the summer of 1980. Bundy had already fled multiple abusive marriages when she fell hard for her apartment manager, a country singer named Jack Murray.
While chasing Murray however, she met local gigolo and "king of one night stands" Doug Clark at a bar. Pretty soon they were living together and sharing their dark sexual kinks. In June of that Summer, Clark murdered two prostitutes, then murdered two more a few weeks later. This time bringing a trophy back – one of their heads. Naturally, Bundy put makeup on the head and they used it for sex games.
Then they cleaned it and put it in a box. Meanwhile, Bundy continued to be infatuated with Jack Murray and drunkenly confessed her crimes to him.
Clark wasn't a fan of this and cooked up a plan for Bundy to kill Murray by luring him into a van for sex. Bundy did just that, then shot and decapitated the guy. Finally, she broke down and confessed to her co-workers, who called the cops. Clark acted as his own lawyer and pinned all of the murders on his girlfriend, but got the death penalty anyway. Bundy died in prison 2003, and Clark is still waiting on death row.
---
12. Michelle Michaud and James Daveggio
Sacramento couple Michelle Michaud and James Daveggio were sentenced to death in 2002 for kidnapping, raping, torturing and strangling a 22-year-old student in December 1997. Fuelled by sadistic sexual impulses, the couple grabbed the woman, then drove to Lake Tahoe in a Dodge van rigged with ropes and hooks, while James tortured and raped her repeatedly.
Prosecutors also alleged that the pair were responsible for the kidnapping, rape and torture of at least six other women. Both are still on death row.
---
13. Cynthia Coffman and James Gregory Marlow

Cynthia Coffman and James Gregory Marlow were accused of killing four women in October and November 1986. They met in Arizona, where Coffman had fled after leaving a man she married at 18. Marlow himself was a career criminal and Aryan Brotherhood member who had done time in Folsom Prison. Coffman was instantly under Marlow's spell and they started drifting together, eventually winding up homeless.
In October, they committed their first murder, killing a woman and robbing her outside an ATM. They did it two more times, with the last murder also involving sexual assault. They were arrested a month later, after police tracked them down when they found the purse of one of the murder victims. Afterwards, Coffman confessed to the murders, but claimed she was a victim of battered woman syndrome and couldn't mentally leave Marlow. They were put on trial in July 1989, testified against each other and in 1990 they were both sentenced to death.
---
14. Ricky Davis and Dena Riley
Unlike many other killer couples, Ricky Davis and Dena Riley were older when they first met. Dena was 38 and addicted to meth when she hooked up with 40-year old Ricky, who had already committed a long string of crimes. They hit upon a winning formula for killing and torturing: Dena lured desperate meth addicts to Ricky in exchange for drugs or money, then the duo would rape, brutalise and eventually murder their poor victim. They did this twice before the police caught on, so Ricky and Dena went on the run.
During an eight day manhunt, they kidnapped and raped a five year old girl before they were finally caught. They pled guilty in 2006. In 2009, a federal judge sentenced Riley to life in prison after she pleaded guilty to the kidnapping. Davis was sentenced to death.
---
15. Jens Söring and Elizabeth Haysom

The wealthy son of a German diplomat, Jens Söring went on a killing spree with his girlfriend, Elizabeth Haysom in 1985. While living in Virginia, they murdered her parents, stabbing them and slashing them to pieces. Then they fled to London, where they were eventually arrested for a cheque fraud scheme and were extradited back to the United States. Jens was under the impression that his father could get him diplomatic immunity for the murder, or at the very least, get him tried as a minor.
But this attempt failed and Söring blamed Haysom for the murder, while Haysom claimed that Söring was the instigator. (Gotta love the loyalty, huh?) Both deny they had anything to do with the crime, but nevertheless, he was sentenced to life in prison, and she got 90 years.
---
16. Inessa Tarverdiyeva and Roman Podkopayev
According to police and published reports, Russian nursery-school teacher Inessa Tarverdiyeva and her husband, dentist Roman Podkopayev, committed at least 30 murders over a six year span before finally being arrested in 2013 – some with the help of their children.
Among the family's victims were six police officers (Inessa seemed to have an almost pathological hatred of police) and multiple children. Strangest of all might have been the murder of Inessa's teenage goddaughter, whose eyes had been gouged out. The family home was raided after a tip-off and police found a large amount of cash, stolen gold and gems, as well as recordings of some of the killings. Yikes!
---

So basically, the 80's was rife with couples who fancied sprucing up their sex life with a 'bit of murder' and the man usually got a worse-off deal than the woman when it came to sentencing. I guess a higher national wage comes at a cost, guys…