Now, most of us might admit to knowing what their other half gets up to 100% of their time. And that's okay – what's the worst they could be doing? Well, perhaps we should be keeping closer tabs on our partners habits…
A woman who was in a long-term relationship with the sicko South Carolina serial killer said he was a good boyfriend who treated her like she was the centre of his universe – but now claims she always suspected something wasn't right with him.
Hindsight is a wonderful thing, isn't it?
"He gave me a lot of attention and made me feel like I was important," Holly Eudy claimed.
Eudy said she dated real estate broker-turned-murderer Todd Kohlhepp for ten years and was unaware of his double life.
"I knew there was something about him, but I couldn't put my finger on it," she said.
She expressed that she now wonders whether she could have been her ex's next victim but did not reveal why.
Uh, perhaps because he's a fucking serial killer?!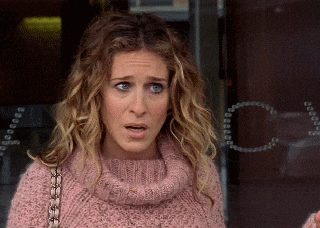 Kohlhepp, a registered sex offender in Arizona, is serving seven consecutive life sentences after admitting to murdering seven people. He was caught last November when a woman, Kala Brown, was found chained by the neck in a 15-foot-wide windowless storage container on his Woodruff property.
The killer had previously served a 14 year sentence for kidnapping and raping a 14-year-old girl in 1986.
---
In a chilling letter he mailed to The Post, Todd Kohlhepp claimed the seven people he murdered were "criminals" and that he was merely trying to "save" the 30-year-old woman he had viciously imprisoned after killing her boyfriend, Charles David Carver.
The cold-blooded murderer shot and killed seven people over the span of 13 years, burying three of the bodies across his 95-acre spread in rural northwestern South Carolina.
He went on to accuse the woman he kept in a metal cargo container for two months, Kala Brown, of being "as big a criminal as I am."
She "wasn't raped," he claimed in his barbaric, victim-blaming diatribe.
Awh, well that's good of him.
Four of his victims were workers at Superbike Motorsports motorcycle store in Chesnee in 2003 after the manager 'made him angry.'
The victims were the owner, Scott Ponder, 30; Beverly Guy, 52; Brian Lucas, 30; and Chris Sherbert, 26.
Kohlhepp also admitted guilt in the deaths of a husband and wife who disappeared in December 2015. The bodies of 29-year-old Johnny Joe Coxie and 26-year-old Meagan Leigh McCraw-Coxie were found on Kohlhepp's land after his arrest. The couple had been hired to do work on Kohlhepp's property.
All the while, she didn't have a clue that any of this was going on…  👀