Jeffrey Lionel Dahmer (May 21, 1960 – November 28, 1994) was an American serial killer and sex offender. Dahmer murdered 17 men and boys between 1978 and 1991, with the majority of the murders occurring between 1987 and 1991. His murders involved rape, dismemberment, necrophilia and cannibalism. On November 28, 1994, he was beaten to death by an inmate at the Columbia Correctional Institution, where he had been incarcerated.
---
Jeffrey Dahmer (May 21, 1960 to November 28, 1994)
Alias
The Milwaukee Cannibal
The Milwaukee Monster
Place of Birth
West Allis, Wisconsin
Date of Death
November 28, 1994 (aged 34)
Place of Death
Portage, Wisconsin
Job
Former nursery employee
U.S. Army combat medic (discharged)
Former delicatessen employee
Former phlebotomist
Chocolate factory worker
Modus Operandi
Rape
Varied (usually strangulation)
No. of Victims
17 killed
2 attempted
1 molested
---
Over the course of more than 13 years, Dahmer sought out men (mostly African-American) at gay bars, shopping centres and bus stops, lured them home with promises of money or sex, and gave them alcohol laced with drugs before strangling them to death.
He would then engage in sex acts with the corpses before dismembering them and disposing of them, often keeping their skulls or genitals as souvenirs.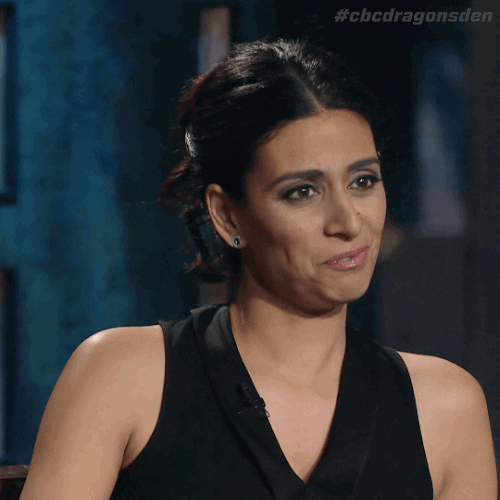 He frequently took photos of his victims at various stages of the murder process, so he could recollect each act afterward and relive the experience. Dahmer was captured in 1991 and sentenced to 16 life terms. He was killed by fellow prison inmate Christopher Scarver in 1994.
---
Early Years
Jeffrey Dahmer was born in Milwaukee, Wisconsin, on May 21, 1960, to Lionel and Joyce Dahmer. He was described as an energetic and happy child until the age of 4, when surgery to correct a double hernia seemed to effect a change in the boy. Noticeably subdued, he became increasingly withdrawn following the birth of his younger brother and the family's frequent moves. By his early teens, he was disengaged, tense and largely friendless. (Weren't we all?)

Dahmer claims that his compulsions toward necrophilia and murder began around the age of 14, but it appears that the breakdown of his parents' marriage and their acrimonious divorce a few years later may have been the catalyst for turning these thoughts into actions.
---
Jeffrey Dahmer's 17 Victims
Dahmer's first murder occurred just after graduating high school, in June 1978, when he picked up a hitchhiker named Steven Hicks and took him home to his parents' house. Dahmer proceeded to get the young man drunk; when Hicks tried to leave, Dahmer killed him by striking him in the head and strangling him with a barbell. He dismembered the corpse of his first victim, packed the body parts in plastic bags and buried them behind his parents' home. He later exhumed the remains, crushed the bones with a sledgehammer and scattered them across a wooded ravine.
By the time of his first killing, Dahmer's alcohol consumption had spun out of control. He dropped out of Ohio State University after one quarter term, and his recently remarried father insisted that he join the Army. Dahmer indeed enlisted in late December 1978, and was posted to Germany shortly thereafter.
His drinking problem persisted, and in early 1981, the Army discharged him. Although German authorities would later investigate possible connections between Dahmer and murders that took place in the area during that time, it is not believed that he took any more victims while serving in the Armed Forces.
Following his discharge, Dahmer returned home to Ohio. An arrest later that year for disorderly conduct prompted his father to send Dahmer to live with his grandmother in Wisconsin, but his alcohol problem continued and he was arrested the following summer for indecent exposure. He was arrested once again in 1986, when two boys accused him of masturbating in front of them, and he received a one-year probationary sentence.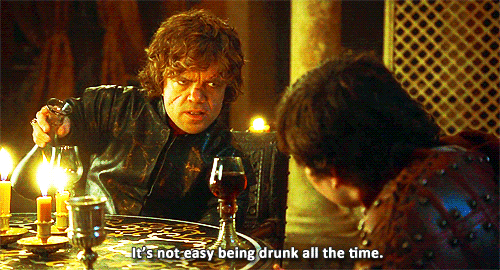 It wasn't until September 1987 that Dahmer took his second victim, Steven Tuomi. They checked into a hotel room and drank (shocker), and Dahmer eventually awoke to find Tuomi dead, with no memory (or so he says) of the previous night's activities. He bought a large suitcase to transport Tuomi's body to his grandmother's basement, where he dismembered and masturbated on the corpse before disposing of the remains.
Only after Dahmer killed another two victims at his grandmother's home did she tire of her grandson's late nights and drunkenness – although she had no knowledge of his other 'activities' – and she forced him to move out of the premises in 1988.
That September 1989, Dahmer had an extremely lucky escape: an encounter with a 13-year-old Laotian boy resulted in charges of sexual exploitation and second-degree sexual assault for Dahmer. He pleaded guilty, claiming that the boy had appeared much older.  👀 Yeah, yeah… that old chestnut.
While awaiting sentencing for his sexual assault case, Dahmer again put his grandmother's basement to gruesome use:
Jamie was a boy who hung around the gay bars. Dahmer saw this and took advantage of him by luring him home with the promise of $50 if he would pose nude. Dahmer then drugged and strangled him.
Like many of his other victims, Dahmer met him at a gay bar and took him home. There, Dahmer had him perform sexual favours for him and once Guerrero had fulfilled them, Dahmer drugged and strangled him. #Standard
Then, in March 1989, he lured, drugged, strangled, sodomised, photographed, dismembered and disposed of Anthony Sears, an aspiring model.
At his trial for child molestation in May 1989, Dahmer was the model of contrition, arguing eloquently, in his own defence, about how he had seen the error of his ways, and that his arrest marked a turning point in his life. Blah, blah, blah.
His defence counsel argued that he needed treatment, not incarceration, and the judge agreed, handing down a one-year prison sentence on "day release" – allowing Dahmer to work at his job during the day and return to the prison at night – as well as a five-year probationary sentence.
Years later, in an interview with CNN, Lionel Dahmer stated that he wrote a letter to the court that issued the sentence, requesting psychological help before his son's parole. However, Jeffrey Dahmer was granted an early release by the judge, after serving only 10 months of his sentence. He briefly lived with his grandmother following his release, during which time he does not appear to have added to his body count, before moving back into his own apartment.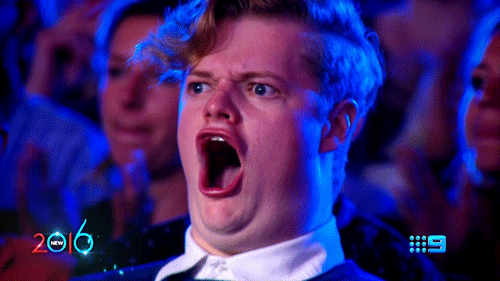 Over the following two years, Dahmer's victim count accelerated though…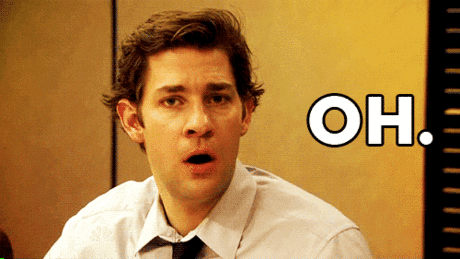 …bringing his total from four to 17. He developed rituals as he progressed, experimenting with chemical means of disposal and often consuming the flesh of his victims. Dahmer also attempted crude lobotomies, drilling into victims' skulls while they were still alive and injecting them with muriatic acid. He was careful to select victims on the fringes of society, who were often itinerant or borderline criminal, making their disappearances less noticeable and reducing the likelihood of his capture.
---
Dahmer's other victims…
His bones were left in a tank of acid until they were de-fleshed. He then placed the bones around his apartment as ornaments.
His remains were placed in acid to dissolve.
Dahmer removed his flesh with acid, bleached the skeleton and kept it in his wardrobe. He also kept his biceps his the freezer.
Poor David ended up the same way as Ernest.
His body was dismembered and his bones were crushed. He kept his skull but everything else was thrown away.
Dahmer had oral sex with Lindsey's corpse before he dismembered it. He kept his skull as a trophy.
After killing Anthony, Dahmer left his body around his apartment for a few days before completing his usual process of dismembering the body and dissolving it in acid.
Konerak was drugged and experimented on before he was killed. This involved Dahmer drilling a hole into the back of his cranium and injecting hydrochloric acid into the frontal lobes on the brain – while he was still alive. This was to make him more like a 'zombie' and therefore, easier to control.
The body was dismembered and just left lying around his apartment.
He was injected like Konerak (but with boiling water instead this time) and left in a comatose state for two days before being dismembered and stored in acid.
During his dismemberment, Dahmer would sodomise the corpse before he stored him away. He kept his heart in the fridge.
Joseph was dismembered but not completely. His head and torso were kept in his apartment.
---
Victims that got away…
Dahmer drugged and molested Keison, but he escaped. Dahmer was charged with sexual assault.
Tracy was tempted into Dahmer's apartment where he was given a 'cocktail' to make him drowsy. Dahmer then tried to make sexual advances towards him but Tracy started to struggle when Dahmer slipped some handcuffs onto his right arm. As Dahmer went for a knife Tracy made a run for the unlocked door.
Dahmer tried to haul him back inside when a brawl started and Dahmer was hit hard on side of his head knocking him to the floor. Tracy had escaped and ran into the street where he flagged down a patrol car. The cops were then led into Dahmers chamber of horrors, what the cops saw would linger in their minds for the rest of their lives.
---
They found…
Photos of various states of dismemberment, a severed head lying on the floor, the fridge had 3 bags containing a heart, flesh and a portion of muscle. A freezer contained 3 heads, a human torso, a bag containing flesh and some internal organs.
The cupboard contained various chemicals and 2 bleached skulls. On the floor there was a large kettle holding 2 hands, a penis and testicles; there was 3 more skulls found in a filing cabinet. A wardrobe contained a complete skeleton, dried human scalp and even more genitals. In a box there was 2 more skulls, next to the box there was a 260 litre vat containing acid, police found 3 human torso's in various stages of decomposition.
---
He seemed so normal…
---
Trial and Imprisonment
Jeffrey Dahmer's trial began in January 1992. Given that the majority of Dahmer's victims were African American, there were considerable racial tensions and so strict security precautions were taken, including an eight-foot barrier of bulletproof glass that separated him from the gallery. The inclusion of only one African American on the jury provoked further unrest, but was ultimately contained and short lived. Lionel Dahmer and his second wife attended the trial throughout.
Dahmer initially pleaded not guilty to all charges, despite having confessed to the killings during police interrogation. But he eventually changed his plea to guilty by virtue of insanity. His defence then offered the gruesome details of his behaviour, as proof that only someone insane could commit such terrible acts.
The jury chose to believe the prosecution's assertion that Dahmer was fully aware that his acts were evil and chose to commit them anyway. On February 15, 1992, they returned after approximately 10 hours deliberation to find him guilty, but sane, on all counts. He was sentenced to 15 consecutive life terms in prison, with a 16th term tacked on in May.
Dahmer reportedly adjusted well to prison life, although he was initially kept apart from the general population. He eventually convinced authorities to allow him to integrate more fully with other inmates. He found religion in the form of books and photos sent to him by his father, and he was granted permission by the Columbia Correctional Institution to be baptised by a local pastor.
---
 On the morning of November 28th, 1994, Dahmer left his cell to conduct his assigned work detail. Accompanying him were two fellow inmates: Jesse Anderson and Christopher Scarver. The trio was left unsupervised in the showers of the prison gym for approximately 20 minutes and at approximately 8:10 a.m. Dahmer was discovered on the floor of the bathrooms of the gym suffering from extreme head and facial wounds; he had been severely bludgeoned about the head and face with a 20-inch (51 cm) metal bar.
His head had also been repeatedly struck against the wall in the assault. Although Dahmer was still alive and was rushed to a nearby hospital, he was pronounced dead one hour later. Anderson had also been beaten with the same instrument, and died two days later from his wounds.
Scarver, who was serving a life sentence for a murder committed in 1990, informed authorities he had first attacked Dahmer with the metal bar as he (Dahmer) was cleaning a staff locker room, before attacking Anderson as he (Anderson) cleaned an inmate locker room. According to Scarver, Dahmer did not yell or make any noise as he was attacked. Immediately after attacking both men, Scarver returned to his cell and informed a prison guard: "God told me to do it. Jesse Anderson and Jeffrey Dahmer are dead."
Scarver was adamant he had not planned the attacks in advance, although he would later tell investigators that he had concealed the 20-inch iron bar used to kill both men in his clothing shortly before the killings.