Victims (12)
Date of murders: 1980 – 1982
Jerilyn Stanfield
Ivan Barnett
Marie Barnett
Clifford Barnett (11)
Lucinda Russell
Sam Corrent
Cheryl McDonald (37)
Wilkinson (50)
Murray Ferderber (79)
David Vernon Odom
Robert Lee Dawson
Frances Bell Dickey
---
There isn't a lot of information out there about Henderson before or during his crimes – and sadly this elusiveness only makes him more intriguing.
All we know is that Robert Henderson was born in 1946. He grew up a rootless drifter, traveling the eastern half of the United States by car and thumb, indulging his passion for murder as the spirit moved him.
We know that he was eventually arrested and tried for the murder of three hitchhikers. Their bodies were found Feb. 7th 1982, partly clad, in a weedy area two miles east of U.S. 19 near the Citrus County line. Each of the victims was shot once in the head.
Henderson, when transferred to Brooksville from the Florida State Prison at Starke, had told authorities he left the bodies of the three hitchhikers in a wooded area near Perry; the bodies were then found after an extensive search.
Even though this is all we know about him, luckily we do know a few details about his trial.
Henderson did not go down without a fight…
---
Henderson was tried before a jury and found guilty as charged an all three counts of first degree murder. A separate penalty phase was held on November 22nd, 1982, and the jury, by votes of eleven (11) to one (1), subsequently returned advisory verdicts recommending death on all counts.
Judge Huffstetler sentenced Henderson to death on all counts, but Henderson appealed such judgments and sentences to the Florida Supreme Court on January 14, 1983, and raised seven (7) points on direct appeal…
All of which can be found here.
---
Petition for Extraordinary Relief
On July 1st, 1985 Henderson petitioned for Extraordinary Relief *. It stated that
"Henderson claims that these statements were improperly elicited from him after he had requested the assistance of counsel."
The Supreme Courts concluding findings were: "We find no merit in any of Henderson's claims. The decision of the district court is AFFIRMED."
*A Petition for Extraordinary Relief can be filed when there is no other plain, speedy and adequate remedy available to a person. It can be on grounds involving: wrongful restraint on personal liberty; wrongful use of public or corporate authority; wrongful use of judicial authority, and the failure to exercise such authority,
---
Henderson was finally condemned for the 1982 slayings of three hitchhikers he picked up towards the end of a 19-day murder spree that started Jan. 14th, 1982, in Ohio and continued through South Carolina, Mississippi, Louisiana and Florida.
Henderson was executed for the Fatal shootings of David Vernon Odom, 27, of Clarksdale, Miss.; Robert Lee Dawson, 18, of West Helena, Ark.; and Frances Bell Dickey, 23, of Batesville, Miss. The three were bound with adhesive tape and shot in the head.
He was charged for the Louisiana and Mississippi killings, but never tried. Henderson was the 30th inmate to die in Florida's electric chair and the 199th person to be executed in the nation since the 1976 U.S. Supreme Court ruling allowed states to resume the death penalty.
Henderson told authorities he thought they were plotting to kill him.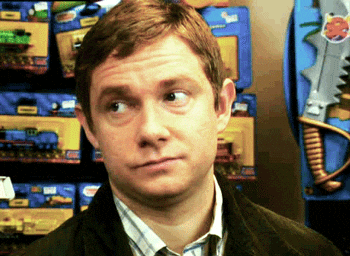 When asked if he had any final words, he replied "No sir, I don't."
He remained impassive while being strapped into the wooden electric chair and his expression never changed, nor did he blink, staring straight ahead until the leather flap was dropped over his face and he was electrocuted.
Michael Radelet, a University of Florida sociology professor, spent the night outside Henderson's cell. "He expressed remorse for his crimes, his heart goes out to the families of his victims," said Radelet; he said that Henderson blamed alcohol and drugs for his crimes.
He began his killing spree with the murder and rape of Jerilyn Stanfield, 30, on Jan. 14, 1982, in Batavia, Ohio. A week later, he killed his wife's parents, Ivan and Marie Barnett, and their son, Clifford, 11. His other victims included a 21-year-old model, Lucinda Russell, in Charleston, S.C.; nightclub owner Sam Corrent in Baton Rouge, La.; Cheryl McDonald, 37, of Pascagoula, Miss.; store clerk Wilkinson, 50, in East Palatka, and retired physician Murray Ferderber, 79, near Palatka.
---
The article states that a 'stoic' Robert Dale Henderson, who admitted to a dozen murders in a five-state crime spree, died in Florida's electric chair. Relatives of one of his victims said an 11-year nightmare had ended for their family. Denise Flanders (the daughter of one of Henderson's victims) said…
"This is an end. We can start a new beginning,''
The 48-year-old Ohioan was pronounced dead at 7:10 a.m., April 23rd, 1993, five minutes after a black-hooded executioner turned on a 2,000-volt switch.
With no understanding of his background or motive, this is a tricky one to take in. But from the limited information provided, it could be speculated that Henderson was an opportunistic killer who had nothing to keep him from going through with this urges.
If anyone else has any more information, please share…