Who Is Charles Manson?
I'm glad you asked…
Charles Manson (born November 12, 1934) is an American criminal who spearheaded a murderous campaign with his followers, the Manson Family cult, that would make him one of the most infamous figures in criminal history.
Manson was notoriously connected to the brutal slayings of actress Sharon Tate and other Hollywood residents; Manson was never actually found guilty of committing the murders himself. However, the heinous crimes he inspired others to commit made his name synonymous with the living embodiment of evil.
---
Victims: 
The Manson Family — including Charles Manson and his young, loyal disciples — is thought to have carried out some 35 killings. However, most of their cases were never tried, either for lack of evidence or because the perpetrators were already sentenced to life for the Tate/La Bianca killings.

The murders that Manson is linked to:
Gary Allen Hinman, 34 / Movie actress Sharon Tate, 26 (eight and a half months pregnant); Jay Sebring, 35; Wojciech Frykowski, 32; Abigail Folger, 25, and Steven Earl Parent, 18 / Leno LaBianca, 44 and his wife Rosemary, 38 / Donald Jerome "Shorty" Shae
---
---
Back to that bizarre reference to the Beatles song, 'Helter Skelter' for a moment – Manson unsurprisingly misconstrued the lyrics to be about an apocalyptic race war he believed the murders were intended to precipitate. From the beginning of his notoriety, this connection with rock music linked him with a pop culture in which he ultimately became an emblem of insanity, violence, and the macabre. The term was later used by Manson prosecutor Vincent Bugliosi as the title of a book he wrote about the Manson murders
---
Let's rewind…
Born to an unmarried 16-year-old named Kathleen Maddox, in Cincinnati General Hospital, Ohio, Manson was first dubbed "no name Maddox." Within weeks however, he was Charles Milles Maddox. For a period after his birth, his mother was married to a labourer named William Manson, whose last name the boy was then given. His biological father appears to have been a "Colonel Scott", against whom Kathleen Maddox filed a bastardy suit that resulted in an agreed judgment in 1937 – it's believed that the boy never really knew him.
Several statements in Manson's 1951 case file from the seven months he would later spend at the National Training School for Boys in Washington, D.C., allude to the possibility that "Colonel Scott" was African American. These include the first two sentences of his family background section, which read:
"Father: unknown. He is alleged to have been a coloured cook by the name of Scott, with whom the boy's mother had been promiscuous at the time of pregnancy."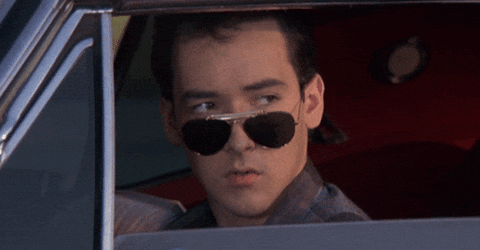 When asked about these official records by attorney Vincent Bugliosi in 1971, Manson emphatically denied that his biological father had African American ancestry. Sooooo, who knows 🤷🏻‍♀️
In the quasi-autobiography, 'Manson in His Own Words', Colonel Scott is said to have been "a young drugstore cowboy… a transient labourer working on a nearby dam project." It is not clear what "nearby" means as we're not sure where his mother was at the time. This description is in a paragraph that indicates Kathleen Maddox gave birth to Manson "while living in Cincinnati," after she had run away from her own home, in Ashland, Kentucky.
Manson's mother was allegedly a heavy drinker. According to a family member, she once sold her son for a pitcher of beer to a childless waitress, from whom his uncle retrieved him some days later. When Manson's mother and her brother were sentenced to five years imprisonment for robbing a Charleston service station in 1939, Manson was placed in the home of an aunt and uncle in McMechen, West Virginia. Upon her 1942 parole, Kathleen retrieved her son and lived with him in run-down hotel rooms. Manson himself later characterised her physical embrace of him on the day she returned from prison as his sole happy childhood memory.
In 1947, Kathleen Maddox tried to have her son placed in a foster home but failed because no such home was available. The court placed Manson in Gibault School for Boys, in Terre Haute, Indiana. After 10 months, he fled from there to his mother, who rejected him.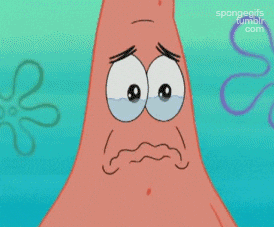 ---
So, Manson was basically on his own.
By committing burglary of a grocery store, Manson obtained cash that enabled him to rent a room. This continued until a string of burglaries of other stores, including one from which he stole a bicycle, ended when he was caught in the act. He was sent to an Indianapolis juvenile centre. His escape after one day led to his recapture and his placement in Boys Town. Four days after his arrival there, he escaped again with another boy. The pair committed two armed robberies on their way to the home of the other boy's uncle.
Caught during the second of two subsequent break-ins of grocery stores, Manson was sent, at age 13, to the Indiana Boys School, where, he would later claim, he was brutalised sexually and otherwise. After many failed attempts, he escaped again with two other boys in 1951.
In Utah, the three were caught driving to California in cars they had stolen; they had burglarised several gas stations along the way. For the federal crime of taking a stolen car across a state line, Manson was sent to Washington, D.C.'s National Training School for Boys. Despite four years of schooling and an I.Q. of 109 (later tested at 121), he was illiterate. A caseworker also deemed him aggressively antisocial.
---
Manson was first imprisoned in October 1951. On a psychiatrist's recommendation, Manson was transferred to 'Natural Bridge Honor Camp', a minimum security institution. Less than a month before a scheduled February 1952 parole hearing, he "took a razor blade and held it against another boy's throat while he sodomised him." He was then transferred to the Federal Reformatory, Petersburg, Virginia, where he was considered "dangerous." In September 1952, a number of other serious disciplinary offenses resulted in his transfer to the Federal Reformatory at Chillicothe, Ohio – a more secure institution.
He got parole! And after temporarily honouring the parole condition that he live with his aunt and uncle in West Virginia – Manson moved in with his mother in that same state. In January 1955, he married a hospital waitress named Rosalie Jean Willis, with whom, by his own account, he found genuine, if short-lived, marital happiness. He supported their marriage via small-time jobs and car-theft.
Around October, about three months after he and his pregnant wife arrived in Los Angeles in a car he had stolen in Ohio, Manson was again charged with a federal crime for taking the vehicle interstate. (Will you never learn!?)
After a psychiatric evaluation, he was given five years probation. His subsequent failure to appear at a Los Angeles hearing on an identical charge filed in Florida resulted in his March 1956 arrest in Indianapolis. His probation was revoked; he was sentenced to three years' imprisonment at Terminal Island, San Pedro, California. Oh, Manson 🙈
While Manson was in prison, Rosalie gave birth to their son, Charles Manson, Jr. During his first year at Terminal Island, Manson received visits from Rosalie and his mother, who were now living together in Los Angeles. In March 1957, when the visits from his wife ceased, his mother informed him Rosalie was living with another man. Less than two weeks before a scheduled parole hearing, Manson tried to escape by stealing a car. (They're literally his favourite things to do)
He was subsequently given five years probation and his parole was denied.
---
Manson's incarcerated… again!
Manson received five years parole in September 1958, the same year in which Rosalie received a decree of divorce. By November, he was pimping a 16-year-old girl and was receiving additional support from a girl with wealthy parents. In September 1959, he pleaded guilty to a charge of attempting to cash a forged U.S. Treasury check. He received a 10-year suspended sentence and probation after a young woman with an arrest record for prostitution made a "tearful plea" before telling the court that she and Manson were "deeply in love… and would marry if Charlie were freed." Before the year's end, the woman did, in fact, marry Manson, possibly so testimony against him would not be required of her.
In June 1966, Manson was sent, for the second time in his life, to Terminal Island, in preparation for early release. By March 21, 1967, his release day, he had spent more than half of his 32 years in prisons and other institutions. Telling the authorities that prison had become his home, he requested, unsuccessfully, that he be permitted to stay – a fact touched on in a 1981 television interview with Tom Snyder.
---
Manson Family
On his release day, Manson requested and was granted permission to move to San Francisco, where, with the help of a prison acquaintance, he moved into an apartment in Berkeley. In prison, bank robber Alvin Karpis had taught him to play steel guitar. Now, living mostly by panhandling, he soon got to know Mary Brunner, a 23-year-old graduate of the University of Wisconsin–Madison. Brunner was working as an assistant librarian at UC Berkeley and Manson moved in with her. According to a second-hand account, he overcame her resistance to his bringing other women in to live with them. Before long, they were sharing Brunner's residence with 18 other women.
Manson established himself as a guru in San Francisco's Haight-Ashbury, which, during 1967's "Summer of Love", was emerging as the signature hippie locale. Expounding a philosophy that included some of the Scientology he had studied in prison, he soon had his first group of young followers – most of them female.
Upon a staff evaluation of Manson when he entered prison in July 1961 at the U.S. penitentiary in McNeil Island, Washington, Manson entered "Scientologist" as his religion.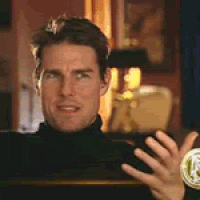 Before the summer was out, Manson and eight or nine of his enthusiasts piled into an old school bus they had re-wrought in 'hippie style', with coloured rugs and pillows in place of the many seats they had removed. They roamed as far north as Washington state, then southward through Los Angeles, Mexico, and the southwest. Returning to the Los Angeles area, they lived in Topanga Canyon, Malibu, and Venice – western parts of the city and county.
In an alternative account, Manson 'acquired' Family members during some months of travels that were undertaken, in part, in a Volkswagen van. He was apparently accompanied by Brunner. It was November when the school bus set out from San Francisco with the 'enlarged' group…
---
The Manson Family
Just like any family, the Manson Family had rules – all made up by Charles, of course…
On the Spahn Ranch, books were not allowed. Neither were watches, clocks, or calendars. The oddest thing that Manson Family members were not allowed to do though, was wear glasses if they required them. Why? Charlie wanted them to "see the world around them" with their natural vision.
This now infamous family also had a rather famous hit list. It's a good thing they were caught when they were, because the Family had big plans for the coming years… they were determined to become well-known, with a carefully-chosen group of celebrities they planned to murder, including Frank Sinatra, Tom Jones, Elizabeth Taylor, and Steve McQueen.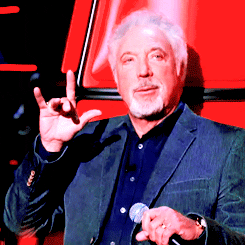 Now, Manson never actually killed anyone… with his barehands. But when you have a cult full of people willing to do anything you say, why WOULD you bother getting your hands dirty? Manson would either send Family members to do his bidding or leave just prior to the murders. However, that makes him no less guilty in the eyes of the law.
---
Sharon Tate Murder

This is when the Manson Family truly gained infamy. In the early morning of August 9, 1969, blossoming actress Sharon Tate was brutally murdered, along with four others, in a horrific crime orchestrated by Charles Manson and executed by his followers. The 26-year-old actress was pregnant at the time of her murder and only two weeks away from giving birth. At the time of her murder, her husband and famous director, Roman Polanski was away in London.
The following night, on August 10, 1969, Manson took Family members Watson, Krenwinkel and Leslie Van Houten to the Los Feliz address of wealthy supermarket executive Leno LaBianca and his wife, Rosemary, and the couple was murdered in a similarly horrifying fashion.
---
Arrest & Trial
Ironically, Manson and his Family were arrested not on suspicion of the Tate/LaBianca murders, but simply on the belief that they had vandalised a portion of the Death Valley National Park while they were hiding out in the Mojave Desert.
In 1969, the county sheriff had taken them into custody, not realising that they were involved in the heinous murders. But it was the confessions of Susan Atkins, while held in detention on suspicion of murdering Gary Hinman during an unrelated incident, that led detectives to realise that Manson and his followers were involved in the killings.
Various motivations were examined during the course of the trial. The most feasible was that Manson's pathological ego, insanity and belief in Armageddon were influences that led him to leave behind a trail of destruction. Manson believed that he was the new Messiah and that after a "nuclear attack" he and his followers would be saved by hiding in a secret world under the desert. His prophetic visions included a belief that the race war would result in a black victory, and Manson along with his Family members would have to mentor the black community, as they would lack experience to run the planet.
As Manson and the Family were to be the beneficiaries of the race war, he told his followers that they had to help initiate it. According to defense witness and killer Van Houten, this was the primary reason why they murdered the LaBiancas. Manson had taken the wallet of murdered Rosemary Bianca with the intention that he would deposit it in a section of L.A. where an African American might find it, use it and then possibly have the murders pinned on them.
Later in court, Van Houten, who was just 19 when she took part in the LaBianca killings, alleged that Manson had taken advantage of her vulnerability and dislike for her mother, although she believed, like the other members, that he was a man of vision. Thirty years later, during a parole board hearing, Van Houten said she was horrified by what she had done that night and desperately wanted to redeem herself. She was denied parole in 2006 and again in 2010.
Susan Atkins admitted in initial confessions to fellow prisoners that she had wanted to cut out Tate's unborn baby but didn't have the time.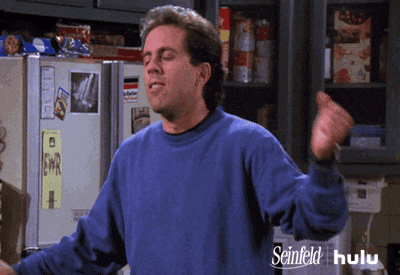 She also revealed that other grisly and macabre acts were to be perpetrated against the victims and that as well as the list of other high-profile Hollywood stars that they wanted to kill. When asked why they wanted to kill celebrities, Atkins replied that the Manson Family wanted to commit murders that would shock the world and make people take notice.
The trial began in June 1970. Ronald Hughes was a young lawyer with experience and knowledge of 1960s counter-culture who was assigned as Manson and Van Houten's attorney. Hughes, however, decided to drop Manson in favour of defending Van Houten, who he thought could convince the jury that she was under the influence of Manson. (makes sense)
This move may have cost him his life, however. In 1970, Hughes went camping and disappeared; his decomposed body was found several months later. It is thought that he was the victim of a retaliation killing by members of Manson's Family for, in their eyes, 'betraying their leader.'
During the trial, Manson released an album titled Lie in an effort to raise money for his defence. Manson obviously revelled in the media attention and during court proceedings turned up with an X carved into his forehead. Some of his female followers copied the act and shaved their heads, sometimes sitting outside the courthouse. The X was gradually modified until it turned into a swastika.
Throughout the trial, the killers often giggled and exchanged grimaces with Manson, showing no remorse for their crimes.
On January 25, 1971, Manson was convicted of first-degree murder for directing the deaths of the Tate/LaBianca victims. He was sentenced to death, but this was automatically commuted to life in prison after California's Supreme Court invalidated all death sentences prior to 1972.
Linda Kasabian was granted immunity for her part acting as star witness. Susan Atkins was sentenced to death, but her sentence was later commuted to life in prison. She was incarcerated from 1969 until her death in 2009.
---
His family were nothing but loyal after his arrest. The Manson women attempted to kill a key witness in the trial, after luring her to a restaurant in Hawaii. They bought her a hamburger and as she swallowed the last bite, one of the women casually said "just imagine if there were 10 tabs of acid in that". Ugh, well done 🙄
Fortunately, the witness managed to beg a stranger to call the prosecutor and she survived. The girls who gave her the hamburger were charged with attempted murder.
---
Charles Manson thought hiring the world's most boring lawyer in the world would work in his favour. Solicitor Irving Kanarek was renowned for confounding judges and the prosecution team, as well as annoying juries by extending trials with long witness questioning and many court objections.
However, it was a bad move, as Manson at one point shouted out during the trial, "you're just making things worse!" and he was sentenced to a death – a sentence that was later reduced to life imprisonment. #NiceTry