James Holmes is a mass murderer found guilty of killing 12 people and injuring 70 in a shooting rampage at a Colorado movie theatre on July 20th, 2012.
---
James Eagan Holmes was born on December 13th, 1987, in San Diego, California. Holmes graduated from Westview High School in Rancho Penasquitos, California, in 2006. That summer, he interned at the Salk Institute of Biological Studies. Holmes went on to the University of California, Riverside, where he earned a bachelor's degree in neuroscience in 2010. During one of his college summers, he worked as a camp counsellor for underprivileged kids in Los Angeles in 2008. Holmes enrolled at the University of Colorado in June 2011, taking graduate courses in neuroscience at the university's Denver campus.
In early 2012, Holmes began seeing Lynne Fenton, a University of Colorado psychiatrist, at a campus clinic. He stopped going to the clinic when he withdrew from school in June of that year.
---
On July 20th, 2012, Holmes was identified by police as a suspect in a Colorado shooting that killed 12 individuals and wounded 70. The incident took place at a movie theatre in Aurora, Colorado, a suburb not far from Denver, where theatre patrons were watching the newly released Batman series film The Dark Knight Rises (2012). Police identified 24-year-old James Holmes as the suspect and arrested him shortly after the incident.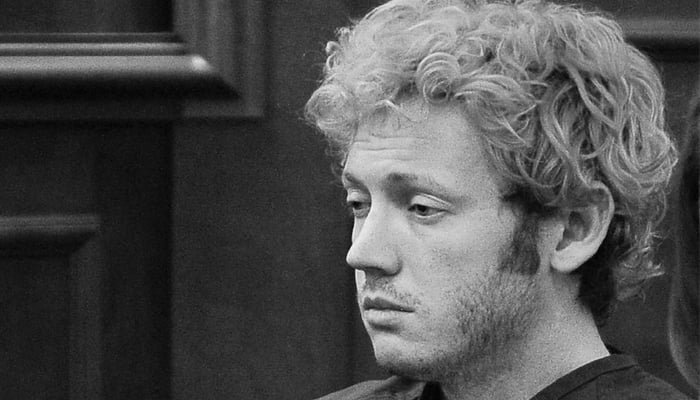 According to media reports, police officers who responded to the scene found Holmes near the theatre, wearing a gas mask and body armour. Holmes's hair had been dyed red, resembling that of "the Joker," a well-known Batman villain.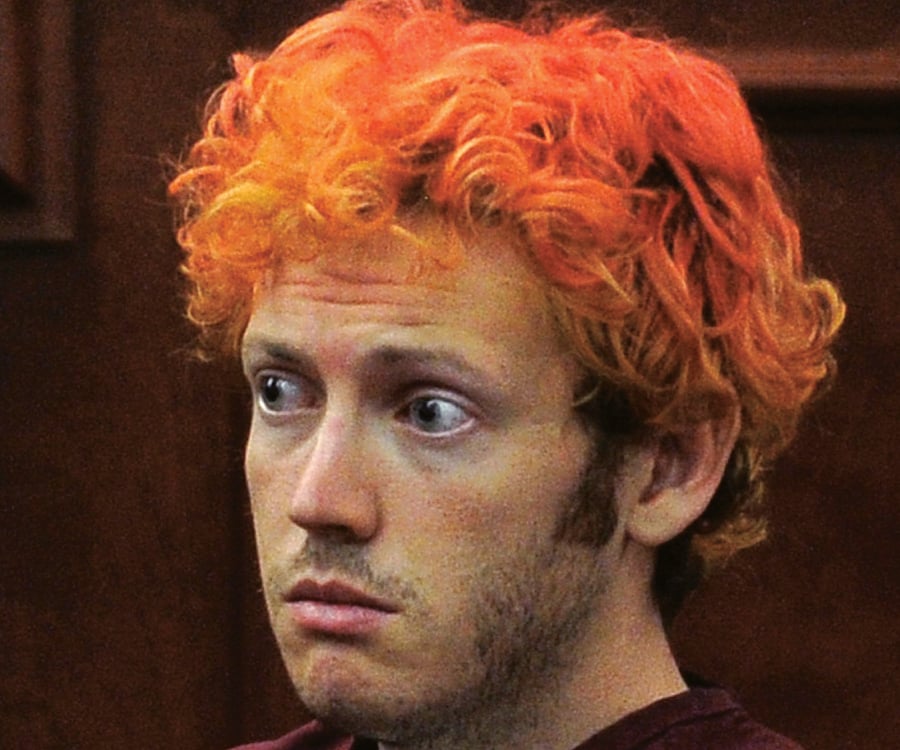 Holmes had allegedly begun planning the movie theatre shooting approximately four months before the incident. He reportedly received numerous packages at his apartment and at the university during this time. Holmes "had a high volume of deliveries," Aurora Police Chief Dan Oates told the Associated Press. "We think this explains how he got his hands on the magazine, ammunition." He also purchased various weapons, including a military-style AR-15 assault rifle that was used during the attack.
After his arrest, Holmes reportedly told authorities that he had rigged his apartment with the explosive devices. He had booby-trapped his home so that anyone who entered would be hurt or killed. However, the police were able to eliminate and remove the dangerous materials.
Prior to this incident, Holmes did not have a criminal record. He had mailed Fenton, the campus clinic psychiatrist, a notebook about his mental illness and homicidal thoughts hours before the shootings, but it wasn't discovered until days after the tragedy.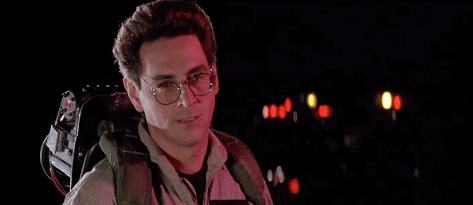 Following his arrest, Holmes was held in solitary confinement at the Arapahoe Detention Centre. In prison, Holmes experienced psychotic episodes and was hospitalised after allegedly attempting suicide by running head first into a wall.
---
Criminal Charges and Trial
Holmes made his first court appearance on July 23rd, 2012. Seven days later, he was charged with 24 counts of first-degree murder and 116 counts of attempted murder, as well as two charges related to the possession of serious weapons. On September 19th, the prosecution filed a motion to add new charges against Holmes.
In March 2013, Holmes made an offer to plead guilty to the charges in exchange for life in prison without the possibility of parole. This move would have allowed Holmes to avoid the death penalty, but the prosecutors rejected his offer, choosing instead to move forward with the case against Holmes.
The Arapahoe Country District Attorney George Brauchler was unwilling to accept a life sentence for Holmes, believing that the accused deserved a more severe punishment for his alleged crimes. "It's my determination and my intention that in this case, for James Eagan Holmes, justice is death," Brauchler said, according to NBC News.
On May 31st, 2013, Holmes' attorneys changed his plea to not guilty by reason of insanity. Although his trial was scheduled to begin in October 2014, it was delayed when his lawyers asked for a continuance. Jury selection began in January 2015 and lasted for three months. The trial began on April 27th, 2015.
On July 16th, 2015, after an 11-week trial and over 12 hours of deliberation, a jury found Holmes guilty of 24 counts of first degree murder, two counts for each of the 12 victims. He was also found guilty of 140 counts of attempted murder for the 70 people wounded and guilty of one count of possession or control of an explosive or incendiary device.
In September 2015, Holmes was moved to the Colorado State Penitentiary in Cañon City. According to authorities, they have not determined what facility Holmes will be ultimately incarcerated at, but say it is possible he may be moved out of state due to his high profile.
On October 8th, 2015, Holmes was assaulted by another inmate, identified as Mark Daniels, who was convicted of auto theft. Daniels attacked Holmes after a prison guard inadvertently opened a gate separating the two of them; he struck Holmes twice before being subdued by prison staff. At the time, Holmes was not allowed interaction with other inmates. As a result of the attack, he was secretly transferred to an undisclosed location out of the state. On September 28th, 2017, it was confirmed that Holmes's current location was the United States Penitentiary, Allenwood, in Pennsylvania.